Draw A Snowman Competition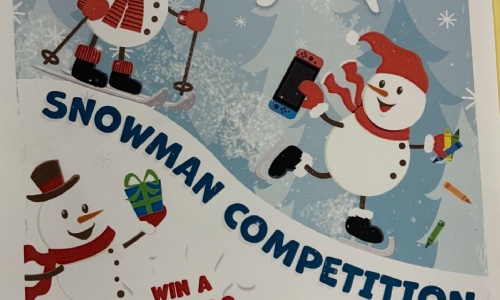 Dolce, our school caterers, are running a Draw a Snowman Competition
and the first prize is a Nintendo Switch!
To enter:
Create your own snowman picture using paint, crayons or chalk (no cotton wool or glitter).
Don't forget to write your name, class and school on the back.
Hand your pictures to your teacher who will pass them on to Helen, our school cook.
The closing date is 18th November.